The $210 billion risk in your 401(k)
October 11, 2018, 5:35 p.m. EDT
Our daily roundup of retirement news your clients may be thinking about.
The $210 billion risk in your 401(k)
The wealth in retirement accounts could shrink by about $210 billion because of annual defaults on 401(k) loans when these losses are compounded over time, according to this article on The Wall Street Journal, citing an analysis by Deloitte Consulting. The projected loss is about 2.7% of the $7.8 trillion held in retirement accounts, the analysis also found. The figure reflects the risk of leakage, which occurs when workers leave their jobs and cash their 401(k) assets and cover taxes and penalties.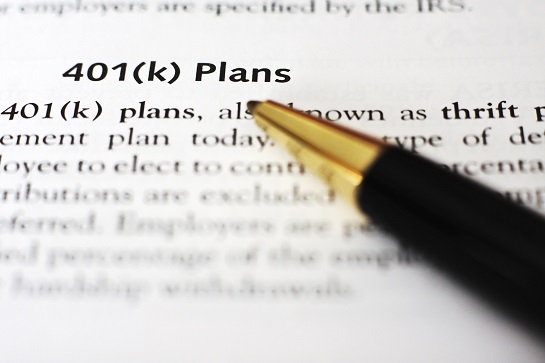 Americans have big retirement dreams, but their financial plans don't back them up
A survey by TD Ameritrade has found that most Americans see their retirement as "the most liberating phase of their life" but their financial plans do not support their big dreams for their future, according to this article on CNBC. Social Security and health care also top the list of major retirement concerns for the respondents."Their perception is that they are not there [financially] and they don't have the confidence that they're going to be OK in retirement," says an expert with TD Ameritrade.
8 questions to help you decide whether to move in retirement
Seniors who consider relocating in retirement are advised to weigh their options before making a decision, writes a Forbes contributor. In this article, the expert offers some questions that seniors should ask themselves first before making up their minds. "Where you choose to live in retirement can drastically change your overall financial plan," an expert says. The question of 'where do I want to retire' is one of the most basic questions people need to ask themselves when planning to leave the workforce.
What is a 'real interest rate' and how does it affect retirees?
A paper from a team of researchers shows that low interest rates result in lower returns in 401(k) and other retirement accounts than in a high-interest environment, according to this article on MarketWatch. For example, women aged 45 to 54 see about $145,000 in 401(k) returns in a zero-rate environment, and the yield increases 20% when rates stand at 2%, the paper states. "The gain from saving in pretax plans is lower in a low return environment, depressing the tax advantage of saving in 401(k) plans."
What to do with your retirement portfolio in this volatile market
In volatile markets, clients are advised to create a retirement-income plan as a way to better manage their portfolio, according to this article on TheStreet. Experts recommend certain strategies, such as the floor-and-upside and the bucket approaches, to develop an effective plan. Clients should also identify and manage the risks in their portfolio and allocate their assets carefully in their tax-deferred, taxable and tax-free accounts. "Your goal is to create the most tax-efficient income in retirement."